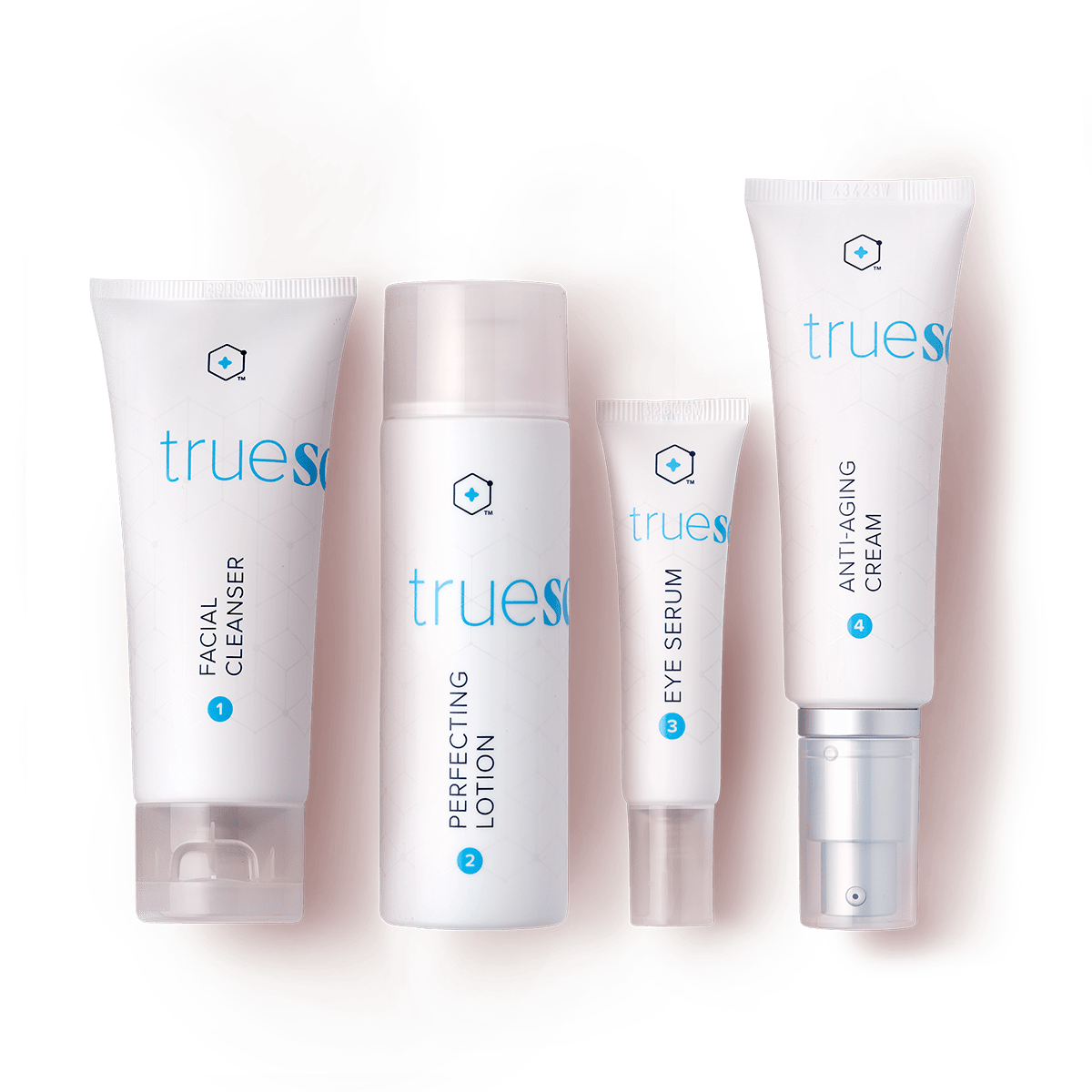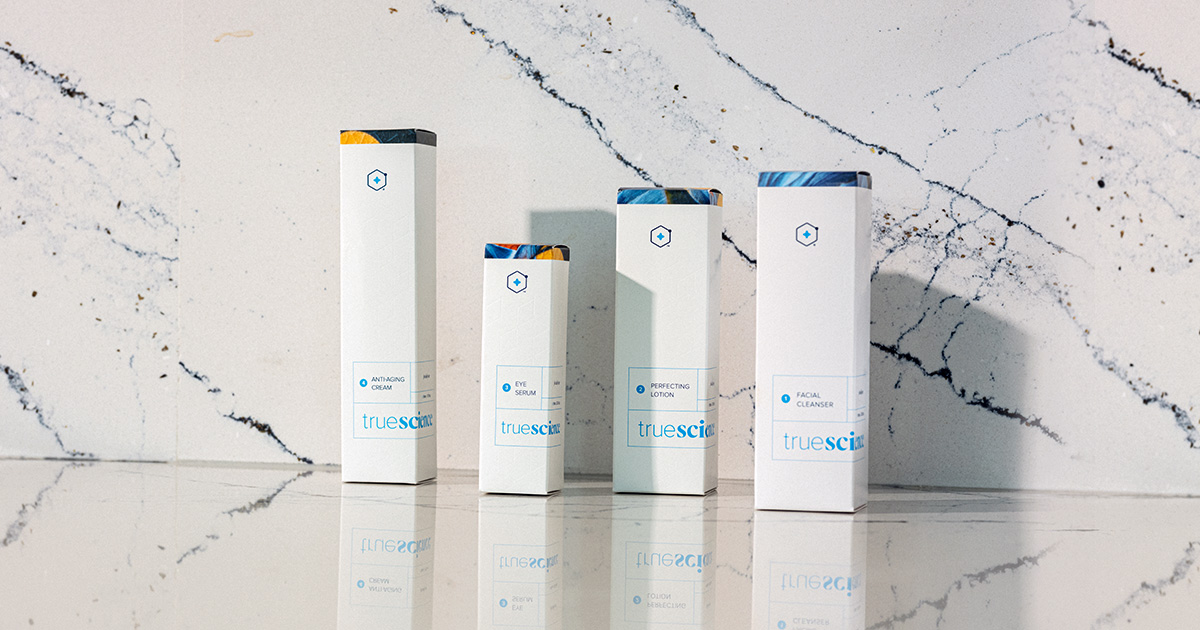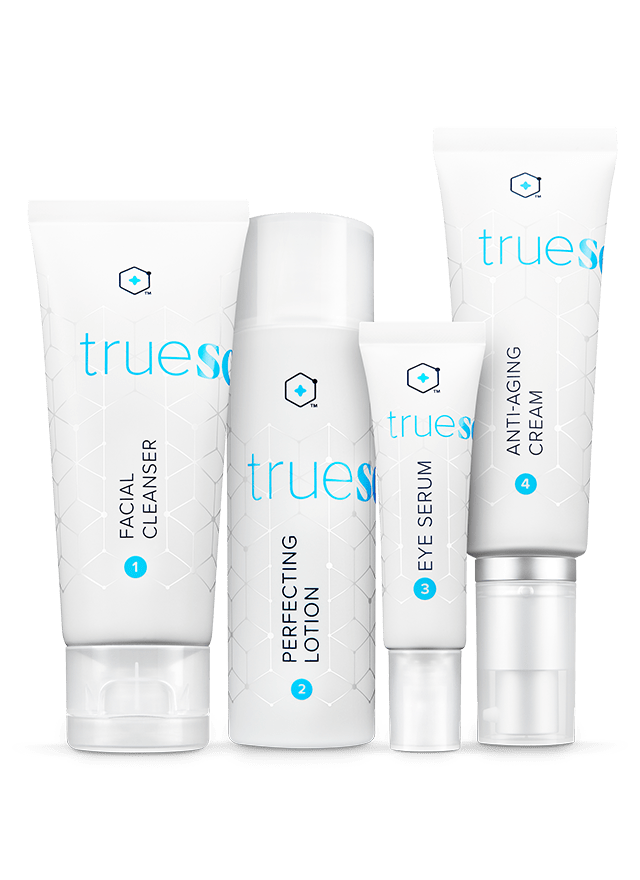 {{ product.badge }}
Free Shipping
TrueScience®
TrueScience® Beauty System
TrueScience® Facial Cleanser, TrueScience® Perfecting Lotion, TrueScience® Eye Serum, TrueScience® Anti-Aging Cream
Regular

{{ formatAmount(product.groupedProductsFullPrice, {"currencySymbol":"$","format":"${currencySymbol}${amount}"}) }}

Max. Savings

{{ getSavingsPercent(product.groupedProductsFullPrice, getPrice(variant.prices, { priceLevel: getPriceLevelSubscription() }).amount) }}%
Choose a Purchase Type
Your monthly subscription unlocks our best prices for your entire order!
Choose one-time order or monthly subscription before adding to cart.
30-Day Money Back Guarantee
Clean or clean formula

Paraben free or without parabens

Pthalate-Free

Sulfates SLS and SLES free

Gluten-Free

Clean Fragrance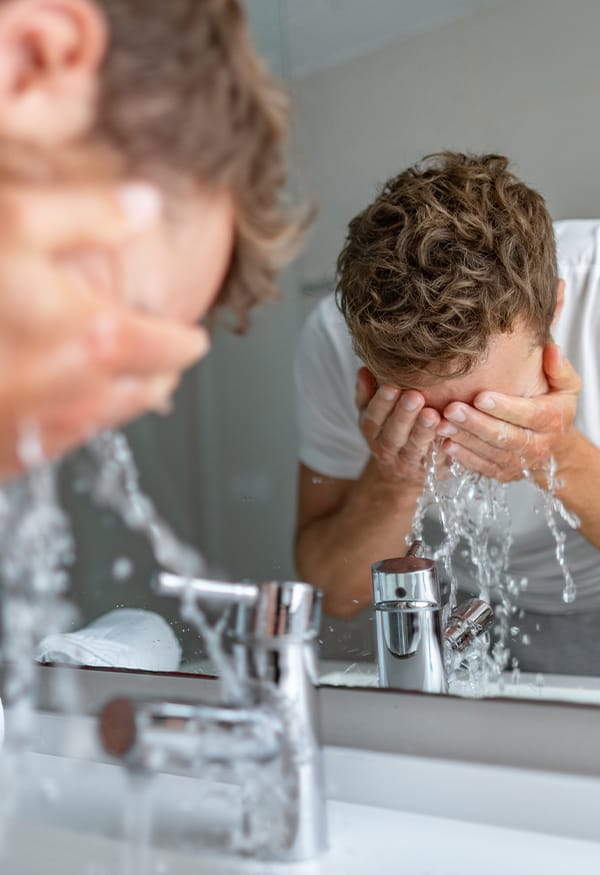 Mitigates visible effects of skin damage caused by oxidative stress
Steps up skin's own natural protective barriers
Provides protection against environmental assaults on skin
Counterbalances the visible negative effects of sun related damage
Frequently Asked Questions
No, LifeVantage does not test on animals.